Three Years Online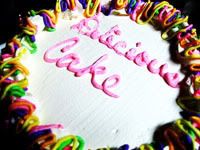 I'm not one for celebrating things like anniversaries or birthdays or, um, Christmas or whatever. I mean, I know they're important to other people, but not really necessarily to me. I'm not quite sure why that is. I guess it's because every day to me is a celebration, even the really, really shitty ones. I don't need to guage my life by the passing of my birthday. I don't need to mark down special days of the year to feel jovial or give myself or anyone else a gift. If I pick just one day to glorify the fact that I've had someone in my life for a significant amount of time, doesn't it make all the other days seem slightly less important in comparison? So I'll acknowledge and celebrate the special days with people, but in all actuality, in my heart, I don't feel like they're any more special than every other day. Every day is special. We're only guaranteed an unknown, but definitely limited, amount of time before we die, so any day we wake up not dead is a special day.

So, yeah, today marks three years online in this current capacity. Not necessarily any big accomplishment, but when I first restarted The Civility Webpage, I didn't really think it would last for three years. I figured I'd get bored with it eventually, but here I am, three years later. It's stayed a part of my life through a career change, a divorce, a move halfway across the country, and a prolonged period of writer's block that still hasn't fully ebbed. Yet I still keep coming back, trying some days harder than others, to pound out some form of a paragraph for my invisible and not-so-invisible legions of adoring fans to read. I feel like I owe it to you guys to at least post something to let you know I'm still alive and well and to give you a little entertainment or forced perspective on a daily basis.

Over the past year, I've grown a mild interest in the Chinese zodiac. Not that I necessarily think it governs my life and I base all my major decisions on astrology, but I've just found it interesting that a lot of what they say is applicable to events and characteristics of my life. I think if an anonymous source can make a decent amount of accurate predictions, there might be something to it. So I kind of read up on it as a kind of guide, a way of explaining some of the unseen forces that act upon our lives. All that being said, this has been a spectacularly crappy year for me. This is the year of the Fire Pig, and the Pig is the sworn enemy of the Snake on the Chinese zodiac, and it just so happens that I was born in the year of the Snake. The Fire Snake. So this year the Fire Pig and the Fire Snake collide, and the results are, as you might be able to guess, fiery and intense and really, really, dreadfully awful.

So despite my qualifications and aptitude, I'm still working the same God-forsaken job to make ends meet for the moment. I could say that it's a dead-end job, but that would make me feel like it was the culmination point of my life, and it is certainly not. Fortunately, I don't need to base my self-worth on my occupation, and my current occupation is merely a temporary obligation. I just chose one of the worst possible years in my life to go job hunting. It happens once every twelve years; I was just unaware of it twelve years ago all the way until about the middle of this year. Twelve years ago, I had a really bad year, starting with the break-up of a two-year relationship, and ending with the start of what would be later diagnosed as a moderate to severe anxiety/depressive disorder. (The two may or may not be entirely related; I think the break-up was simply the catalyst for something to which I was likely already genetically predisposed.) As soon as the following year began, the Year of the Mouse, I was able to adjust my attitude and temporarily supress my depression, (at the time it was still undiagnosed, I just decided I was tired of feeling that way and made strides to modify my behavior), and eventually I got a new and even better girlfriend.

In combining my past experience with my current knowledge, I've accepted that the Year of the Pig is just not my year to succeed and instead of continuing to try and fail, I decided to take the rest of the year off, reorganize, regroup, and replan to succeed next year when a more compatible sign is governing my outlook. Yeah, I realize I said I don't use astrology to guide my life, but sometimes I have to appreciate the certain external factors that influence the events in my life. So far, everything that had been predicted for the year for me has come to pass, so the rest of the year is going to be about survival as opposed to success. It's only about four more months, and I'll be investing my time into more worthwhile pursuits than abject failure. I just wished I realized all of this eight months ago, before I went through so much heartache this year.

I realized that I need to reorganize my living situation because it's gotten to the point where I'm so cluttered it's making my moods switch between anxiety and apathy. There's no way I could job search or even try my hand at college in the midst of the chaos I'm living in right now. That will be part of my several-month reconstitution. The other part will be the creative revival that hopefully comes with it. The other, and possibly more troubling, part of the negativity this year has directly affected my creativity. I haven't written anything besides this Blog since late winter, and I've barely drawn all year. The lack of creativity is even more troubling to me than the lack of a respectable job. As I said above, my career doesn't dictate my self-image, the quality of my writing and my art does. This past year, I've felt the quality of my writing, even for this Blog, descend to frustrating lows, despite my friends' kind words of approval. I'm hoping that once my home life gets less cluttered and more satisfactory, I'll be able to invest more time into writing wittier and better-constructed articles on a wider range of topics than I'm doing now, and maybe I'll even be able to update my DeviantArt page with more than the, like, five pictures that are on it right now.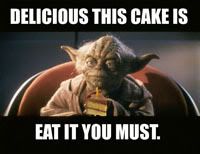 So that's a recap of Year Three for the Civility Webpage, at least what's been going on in my life, which amounts to a whole fuck of a lot of nothing. (See, I even managed to work a "fuck" in there. Hey, two now.) In the past year, I've made it past my 1,000th post for both The Civility Webpage and The Internet Art Gallery, (which finally managed to keep its title for a whole year), making over 2,000 posts between both Blogs. Granted it's far easier to compose posts for the IAG, which takes all of about five minutes, four and a half of that being scouring my archives for a picture suitable to post. I also stopped posting quite as regularly as I used to on the Civility Webpage. I finally decided that I could skip the days when I couldn't find it in me to crap out even the conventional turd. It was difficult at first, but now I don't get too upset about it if I have to skip. I do generally at least try to come up with something, but some days lately I just have nothing or am not in the mood. Writing a somewhat relevant daily Blog all by one's self can be taxing. So I've cut down my daily posting quota from 100.001 percent to about 99 percent. Finally, I designated the posts where I make fun of stupid people in absurd Internet forums to Sundays, (not so much to copy SomethingAwful's format as to give people something entertaining to read on the weekend or Monday when they get back to work), and my music / movie rants to Tuesdays to coincide with new release days. Previously, they would be posted whenever I felt like it, but now they have dependable, stationary days of the week.

If all goes well, Year Four of The Civility Webpage will see a return to articulate, creative, and witty posts, and in my personal life, me returning to a job that isn't such a valid argument for comprehensive genocide. Happy anniversary, now get off my lawn.